Virtual Meetings Services
Your turnkey strategic planning partner when looking to move your meeting online.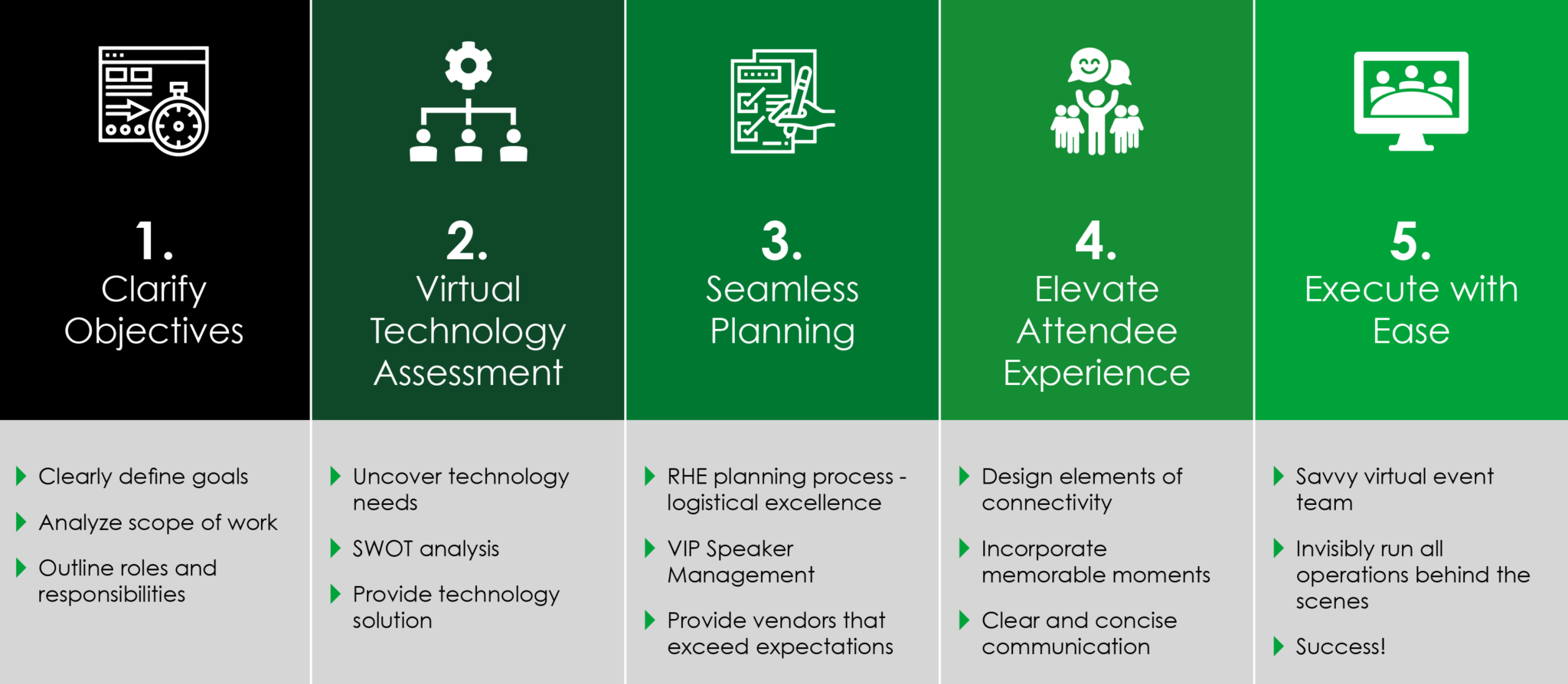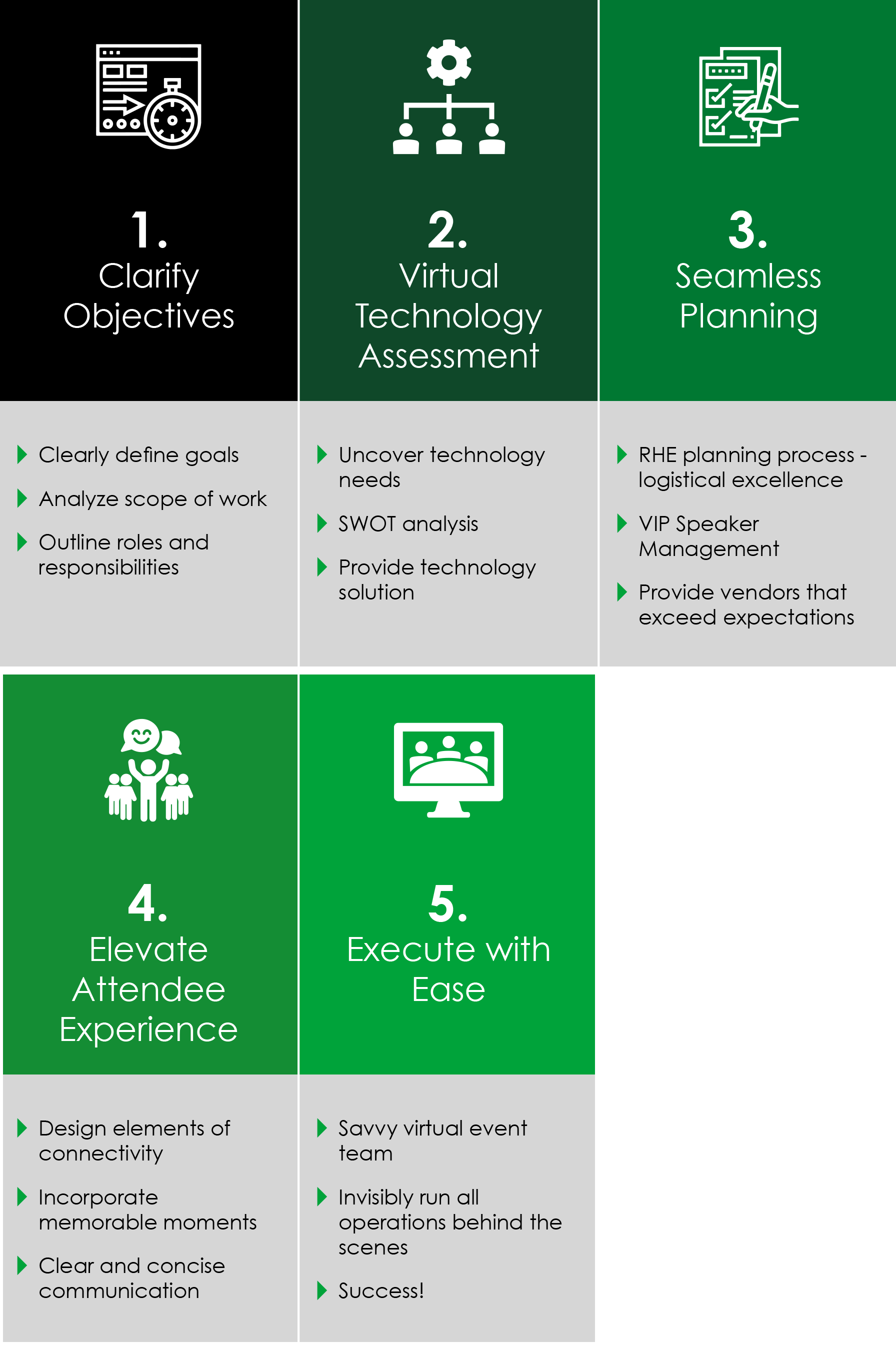 What are our Clients saying?
Hands down the best company to work with. They really are organized and know how to put on an event. They ensure EVERYONE is taken care of, they always have a smile on their faces and overall really are a joy to work with.
The Right Hand Events team was not only excellent at planning and executing the event logistics so that every aspect ran smoothly, they were also a pleasure to work with. Their meticulous planning efforts in the months leading up to the event resulted in a successful event.
I would highly recommend Right Hand Events to plan and execute any conference, and I plan to contract with them to handle all future The Last Third Is Mine conferences.
The team at Right Hand Events is always professional, in control and dedicated to high industry standards. The level of experience and attention to detail was evident throughout the negotiation and planning process and has been consistent for the past two events.