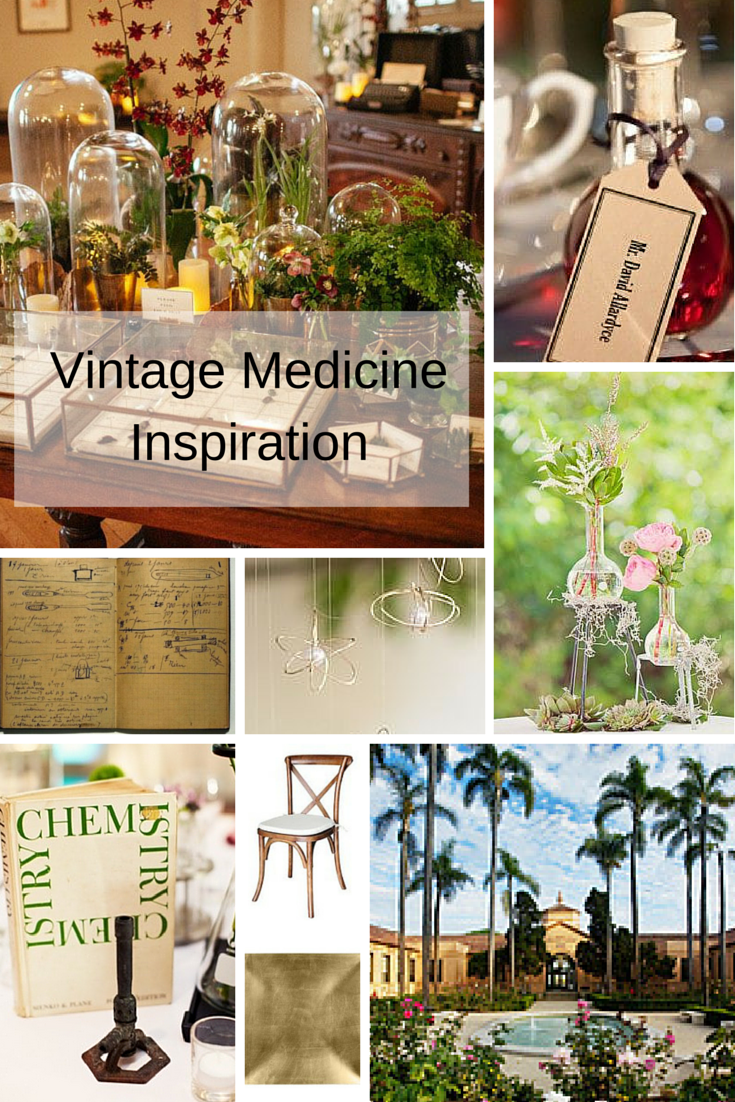 8 Ideas for a Vintage Marie Curie Themed Lunch or Garden Party
A new twist on a vintage garden party! Perfect for your next corporate retreat, employee celebration, or lunch event.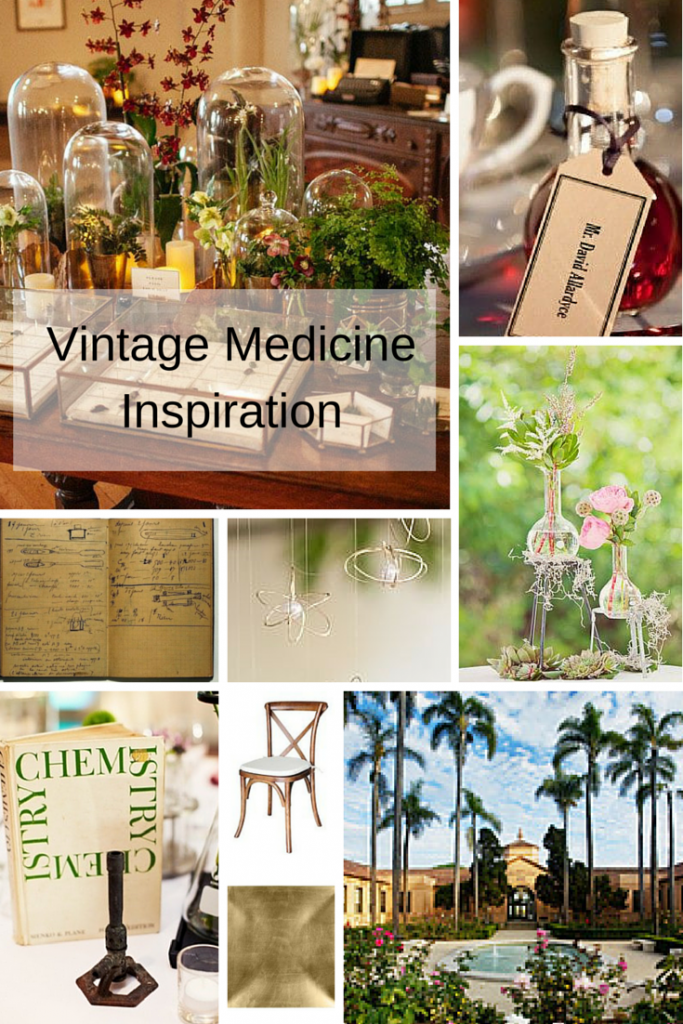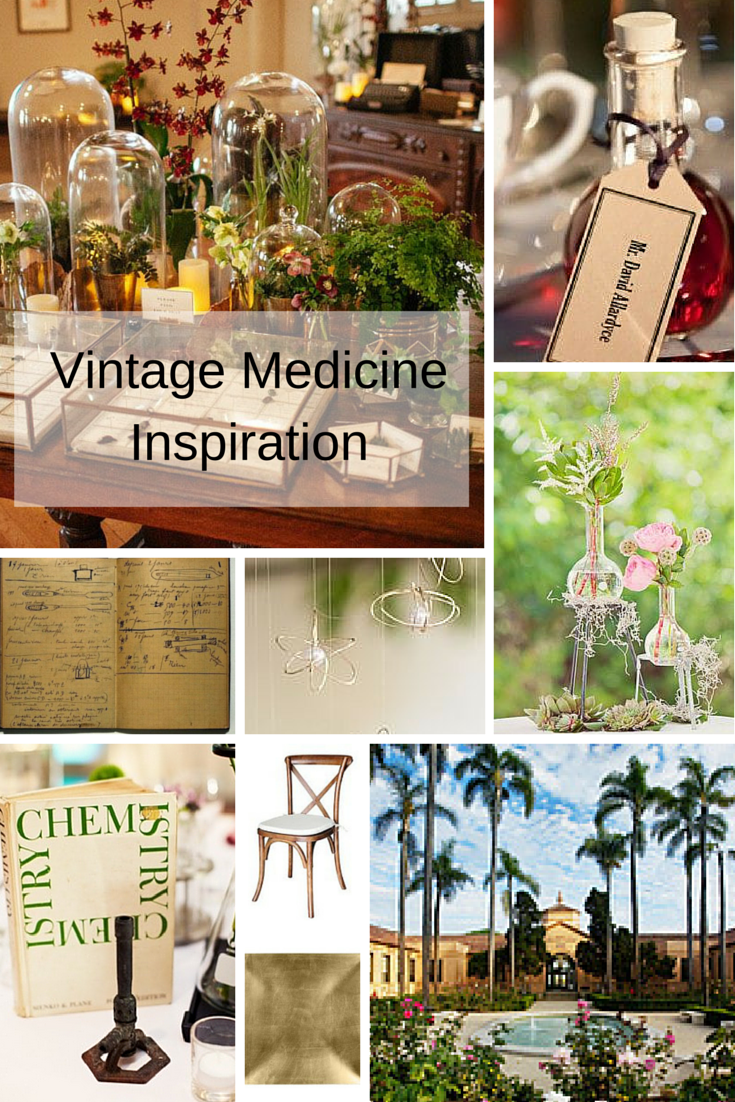 Today we're dreaming of a vintage garden party inspired by none other than the Nobel Prize winning French physicist, Marie Curie. We think she would simply adore these décor ideas!
Marie Curie's medical journals (radiation not included!) is the perfect inspiration for invitations, menu cards, and event programs.
Use the periodic table to provide guests with seating assignments. Off white/stained paper will give your seating chart a vintage feel.
Vintage medicine bottles filled with tea, juice, or a custom cocktail with a nametag attached serve as the perfect place cards and guest gift.
Glass or plastic beakers with a few flowers make for unique and delicate centerpieces, perfect for any garden party.
Use bell jars with herbs and live plants to dress up dessert tables.
A medical garden party would not be complete without Vintage X-Rays. If you are feeling crafty Polish The Stars has the perfect DIY project for an x-ray light box.
Wire orbs are another dainty detail perfect for a classy, vintage medicine garden party. Ruffled has all of the DIY wire orb details to make your own. We suggest replacing the pearls with crystals to add a little sparkle.
Keep your guests entertained with a Bath Salt Bar where guests can create their own custom bath salt from a few ingredients.