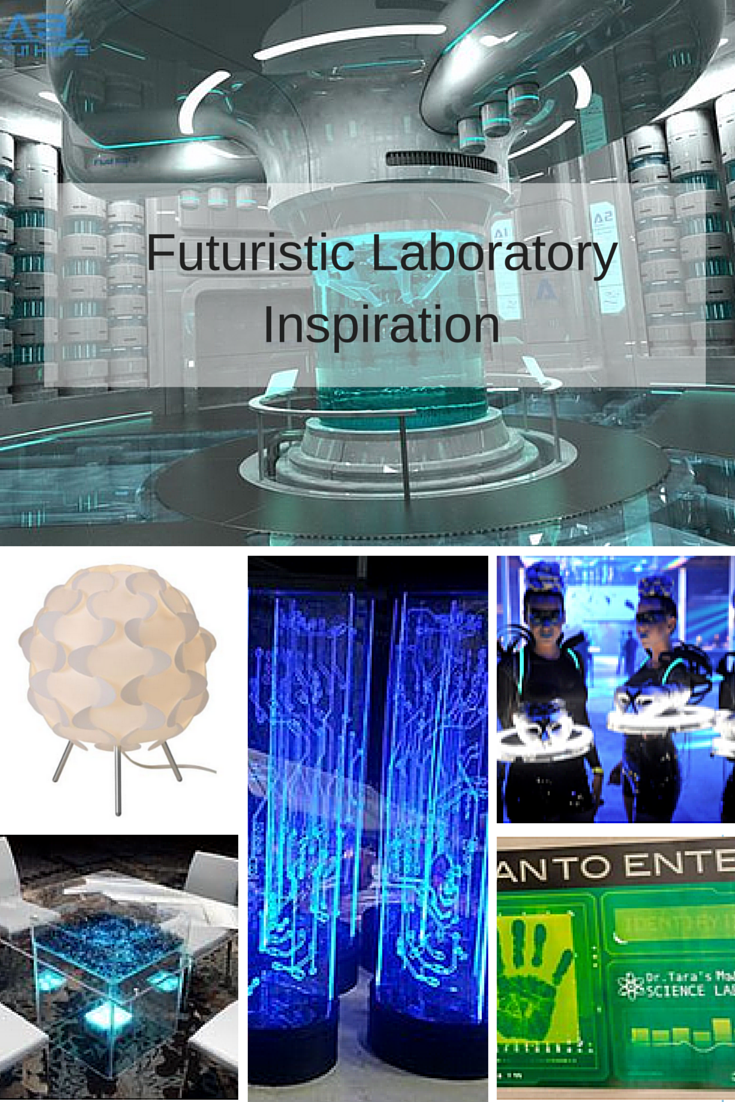 10 Ideas for a Futuristic Laboratory Themed Event
We've got tips to take your next dinner event back to the future! Perfect for medical groups, robotics lovers, or anyone who would love an evening glimpse into the future.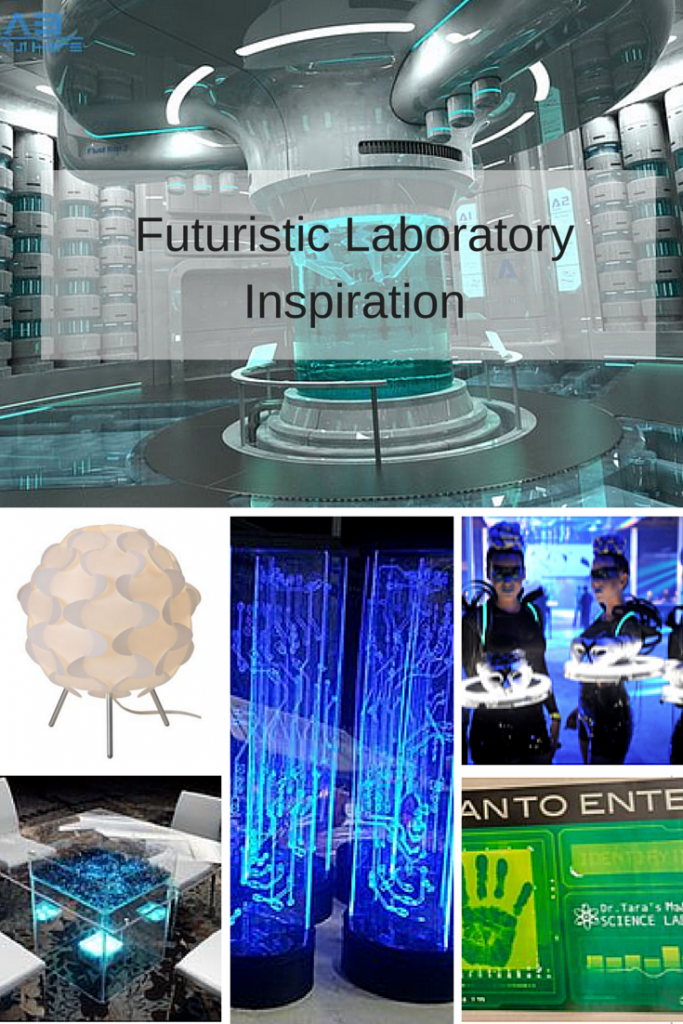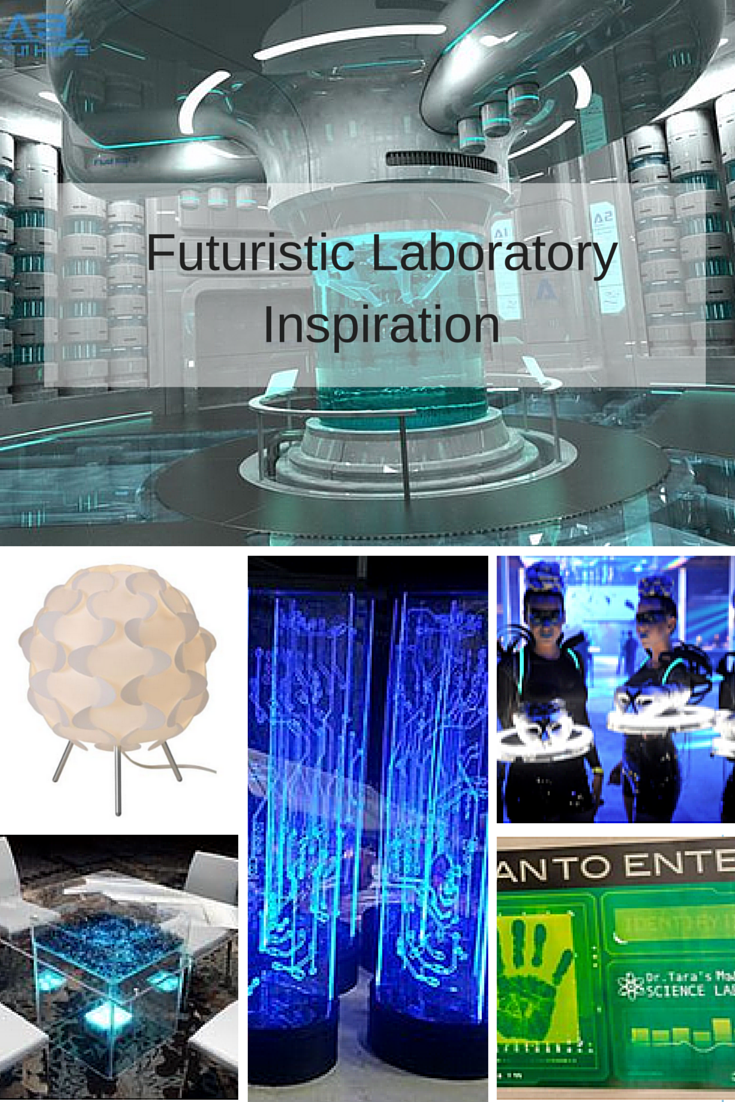 We're looking into the future and creating an event inspired by a high tech laboratory where robots battle and lighted dancers perform. Here are our top 10 ideas to create the ultimate futuristic laboratory event theme.
Utilize technology by having touchscreen or iPad seating charts when your guest enter.
Everyone plays a part in bringing a theme to life. Why not have wait staff dressed in futuristic attire serving specialty cocktails and appetizers on white and silver platters?
Lucite tables & chairs with blue up-lighting keep the room clean and add a pop of color between sleek white furniture.
A simple fishbowl centerpiece with wired LED lights on white end tables can give a technological or starlight feel to the table. These LED lights come in a variety of colors to match with any color scheme.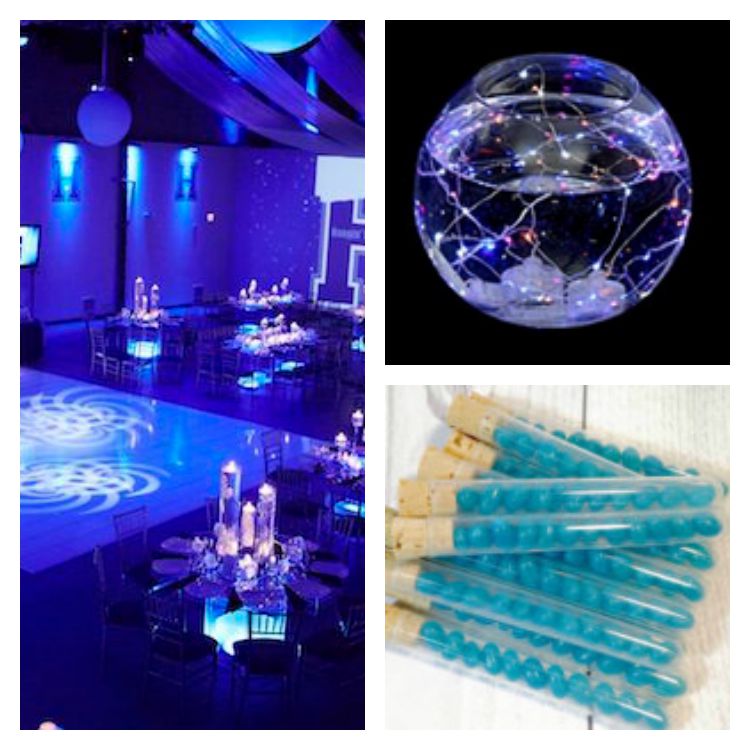 Speaking of color, we suggest keeping the lights low and utilizing white lit towers accented by blue, purple and white mood lighting.
Entertain your guests with a robot battle on stage. Think BattleBots style entertainment! A great place to look is to your local high school robotics programs.
If you are hosting a seated dinner, create specialty placemats that resemble a laboratory computer screen. We think these would really pop on a Lucite table with up-lighting.
Test tubes filled with blue and purple candies make for the perfect guest gift, and why not throw in some lab glasses for fun.
From the décor to the drinks, consider a speciality blue or white themed cocktail for guests to enjoy! There are also LED or glow in the dark reusable ice cubes for drinks to give them a futuristic aura.
If you're having a stage, have speakers dress as "mad scientists" or in medical attire. Glow in the dark or back lit dancers will also add flare!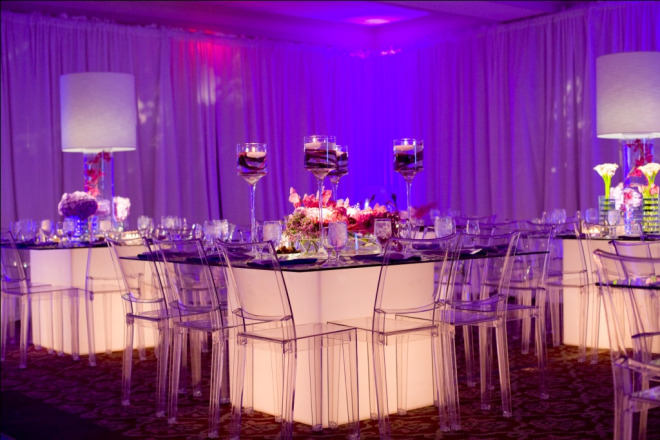 Successful event themes are all about the details. We know your futuristic party will be a hit!