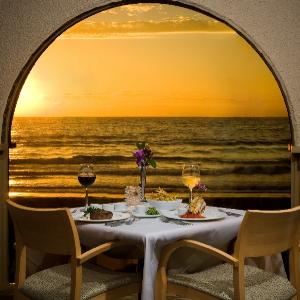 Great Ocean View Dining – The Shores
Great Ocean View Dining!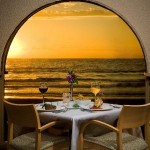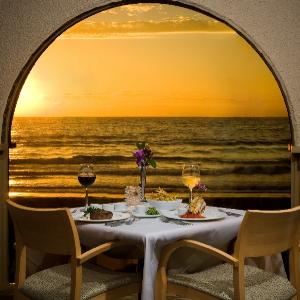 The Shores Restaurant
8110 Camino Del Oro
La Jolla, CA 92037
Great Ocean View Dining!
Looking for a great Ocean view restaurant in La Jolla for a Corporate group? Away from all the hustle and bustle of Prospect Street? The Shores Restaurant located at the beautiful La Jolla Shores Hotel just steps from the beach. Whether you are looking for a group venue or for a great Sunday Brunch spot, The Shores Restaurant is sure to be a success.
The Shores is open daily for Breakfast, Lunch and Dinner offering a beach style-dining menu. Great staff and a casual dining environment make this the perfect beachfront dining experience.

They offer an Express Dining Menu for small groups with a variety of menu items to choose from and the prices are reasonable. I recently had a group of 25 corporate volunteers that had spent the morning at La Jolla Shores cleaning up the beach, painting a mural and making a blanket for those in need. We took the group to The Shores Restaurant after all of their hard work for a delicious lunch.
If you haven't been to The Shores Restaurant, make sure you stop by and check it out!