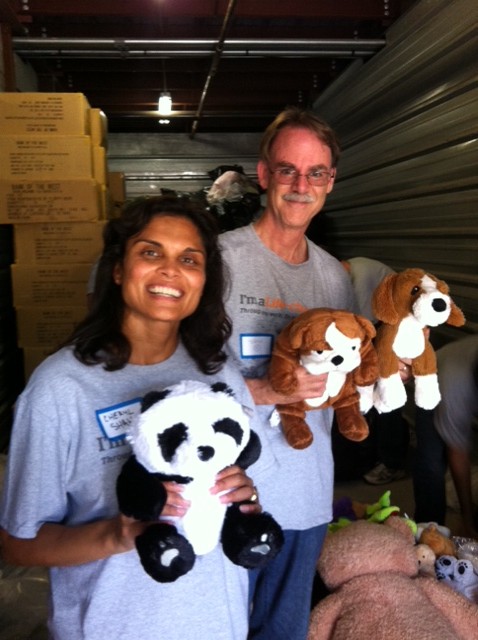 Good Bears…Bad Bears!
CareFusion gives back to Rady Children's Hospital.

After a great breakfast and hospital tour provided by the Rady Children's Hospital staff, CareFusion's volunteers relocated to the hospital's off site storage unit. Battling the mid-day heat, these rockstars sorting through bag after bag of donated toys, or "bears" as they were quickly termed. The determined volunteers sorted good bears from bad, new bears from old, and happy bears from scary. We quickly learned how important the sorting is to the successful delivery of these friendly gifts to the hospital's patients. It was hard work, but definitely rewarding when the group imagined these bears being awarded to kids who are "brave" for operations, or Chemo treatments. The group was happy to fight the heat and show their support!