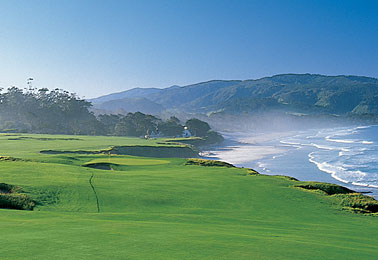 A Golf Incentive in Pebble Beach
DO'S and DON'TS for Pebble Beach!
I recently managed a golf incentive group to Pebble Beach, CA… here are 2 do's and 2 don'ts I have to share.
Do:
1. If your group stays at the Inn at Spanish Bay…do hire the bagpiper to make a special appearance.
2. Prior to a dinner party at The Lodge…do consider the Putting Challenge on the green in front of the hotel. It was fun, quick and enjoyable and worth the extra expense.
Don't:
1. Don't count on the hotel transportation 100% – they have limited drivers and vehicles!
2. Don't count on great weather, and consider giving a wind shirt or pullover as a gift!