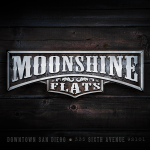 I recently learned that a venue formerly known as Block 16 is undergoing some renovations and a bit of a character change.  Block 16 is being transformed into Moonshine Flats.
According to Good Time Design, Moonshine Flats, where attitude is everything, will have an in your face Southern Rock, Urban Pop and All-Time Classic Hard partying Music Mix.  Now that's what I call an experience!
Moonshine Flats will feature multiple levels of interactive entertainment as well as dance catwalks throughout the venue.  Additionally, it'll be home to one of the longest bars on the West Coast!
Moonshine Flats will be an excellent addition to Good Time Design's row of venues down 7th avenue.  This will give all the more possibilities to incorporate more than one venue for a large event.  Moonshine Flats is set to open winter 2013, and I can't wait to check it out!